Winfoil User Portal Details
The Winfoil User Portal is now an integrated module within this web site. The registered Winfoil setup package can now be downloaded directly from this site after logging in. Winfoil can also be activated in this site.
To access the portal please click on the Login link on the right side of the screen under the User Portal heading.

Your user account details will be emailed to you after purchase. If you have not received these please contact the author.
Winfoil 3 Registered Package Download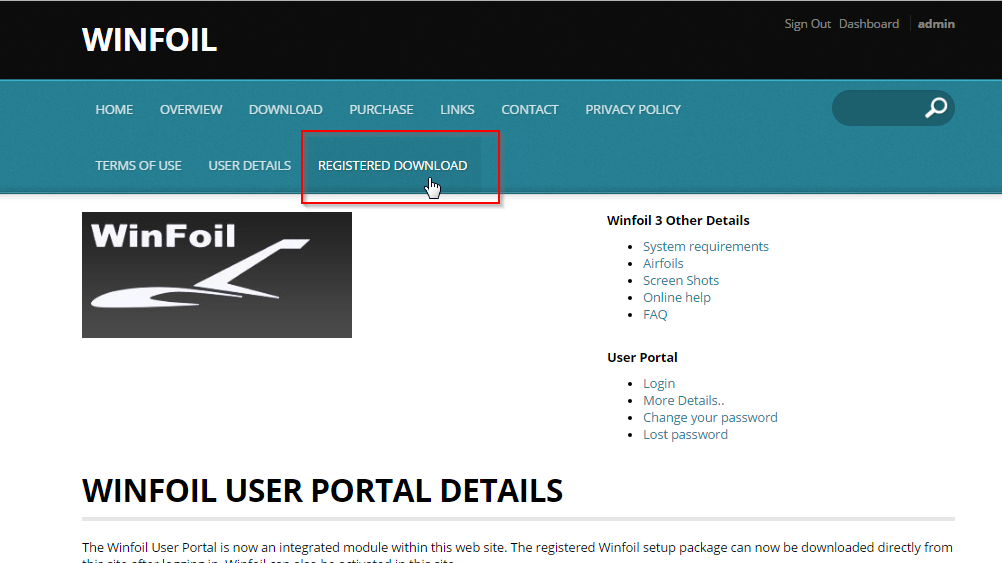 1. After loggiing into this web site, click on the Registered Download menu.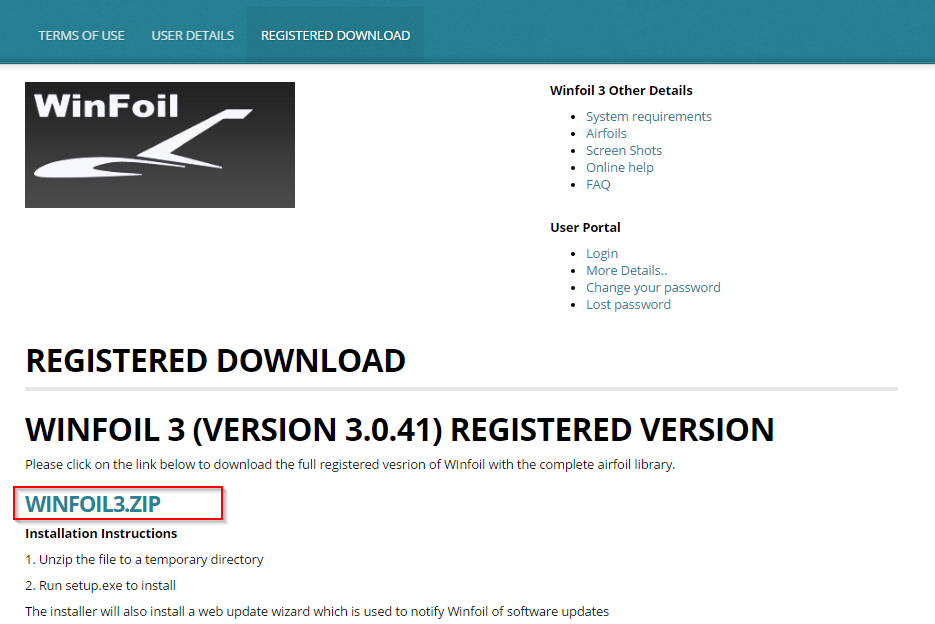 2. Click on the Winfoil download link. This package contains the full airfoil library.
3. Unzip once downloaded and run winfoil3.exe to install

Alternatively if you have already installed the trial version please select the Download menu and follow instructions to download and import the airfoil coordinates and performance data.
Updating Your User Details
Click on the User Details menu.
Click on the User Profile link.
Activating Winfoil 3
1. Install Winfoil 3 and start it.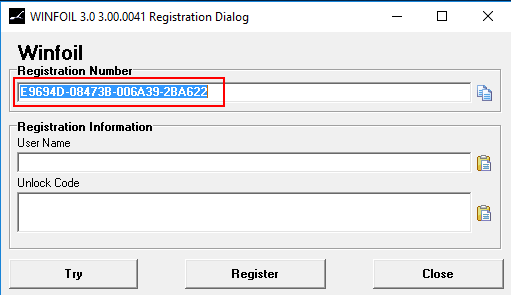 2. Make a note of the Registration Number displayed on the the screen. You can press the Copy button on the right to copy the number to the Windows clipboard so that you can paste it into the Winfoil activation screen.
3. Logon to this site.
4. Click on the User Details menu.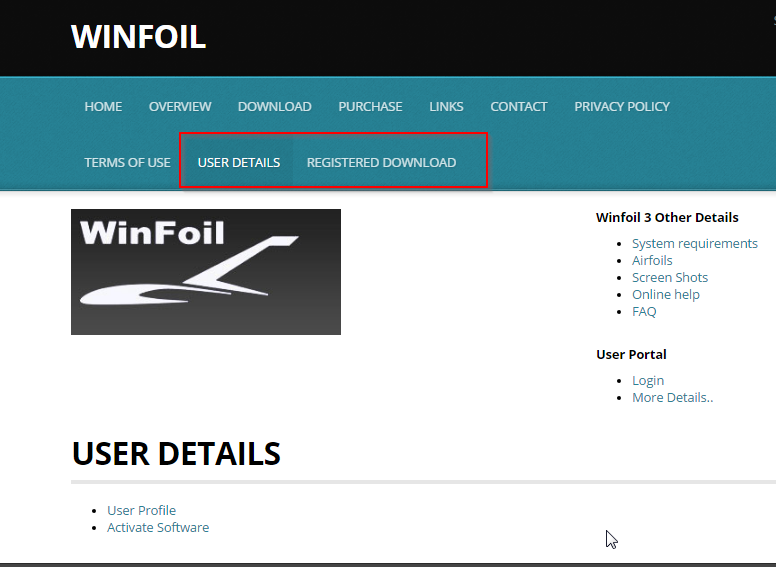 5. Click on the Activate Software link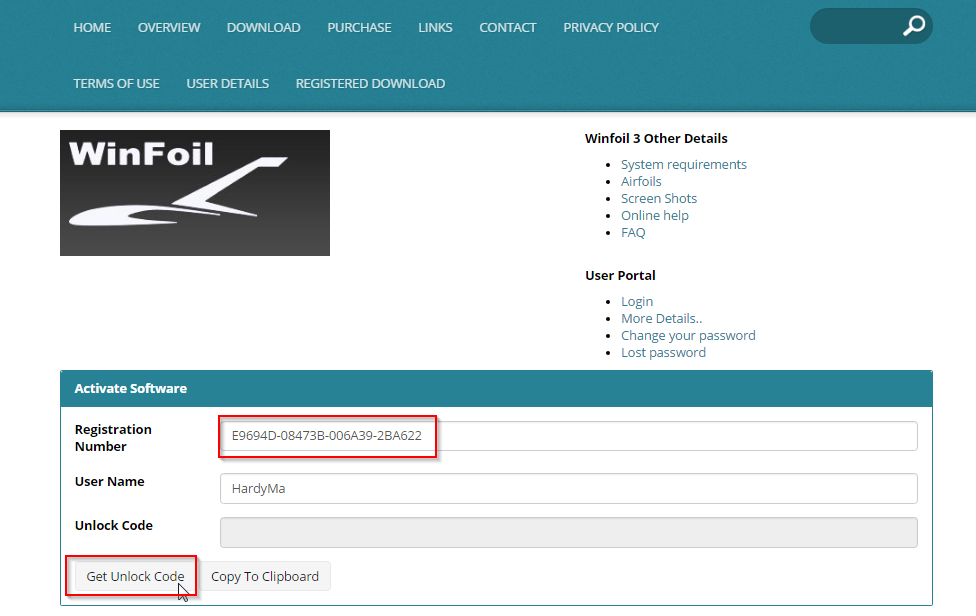 6. Enter your registration number then press the Get Unlock Code button to generate the unlock code.
A message will be displayed with the unlock code and an email will be sent to you with the unlock code. You can copy the Unlock Code to the Windows Clipboard by pressing the Copy To Clipboard button.

7. Start Winfoil enter the generated unlock code and user name in the Registration Dialog popup screen. Note the generated unlock code is based on the user name so you must enter the same user name in the registration tab in Winfoil otherwise Winfoil will not be unlocked.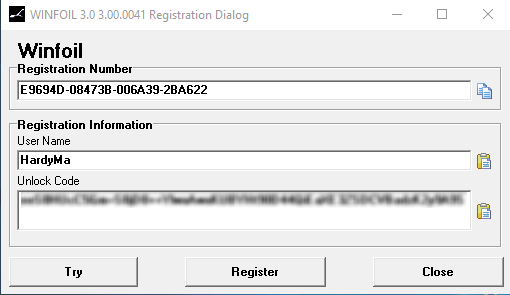 Note: The user name and unlock code are case sensitive and must be entered as they appear on the screen.
6 Click on the Register button to activate Winfoil.
Winfoil 3 Other Details

User Portal